Purpuricenus schurmanni Sláma, 1985
Subfamilia:
CERAMBYCINAE
/ Tribus:
TRACHYDERINI
---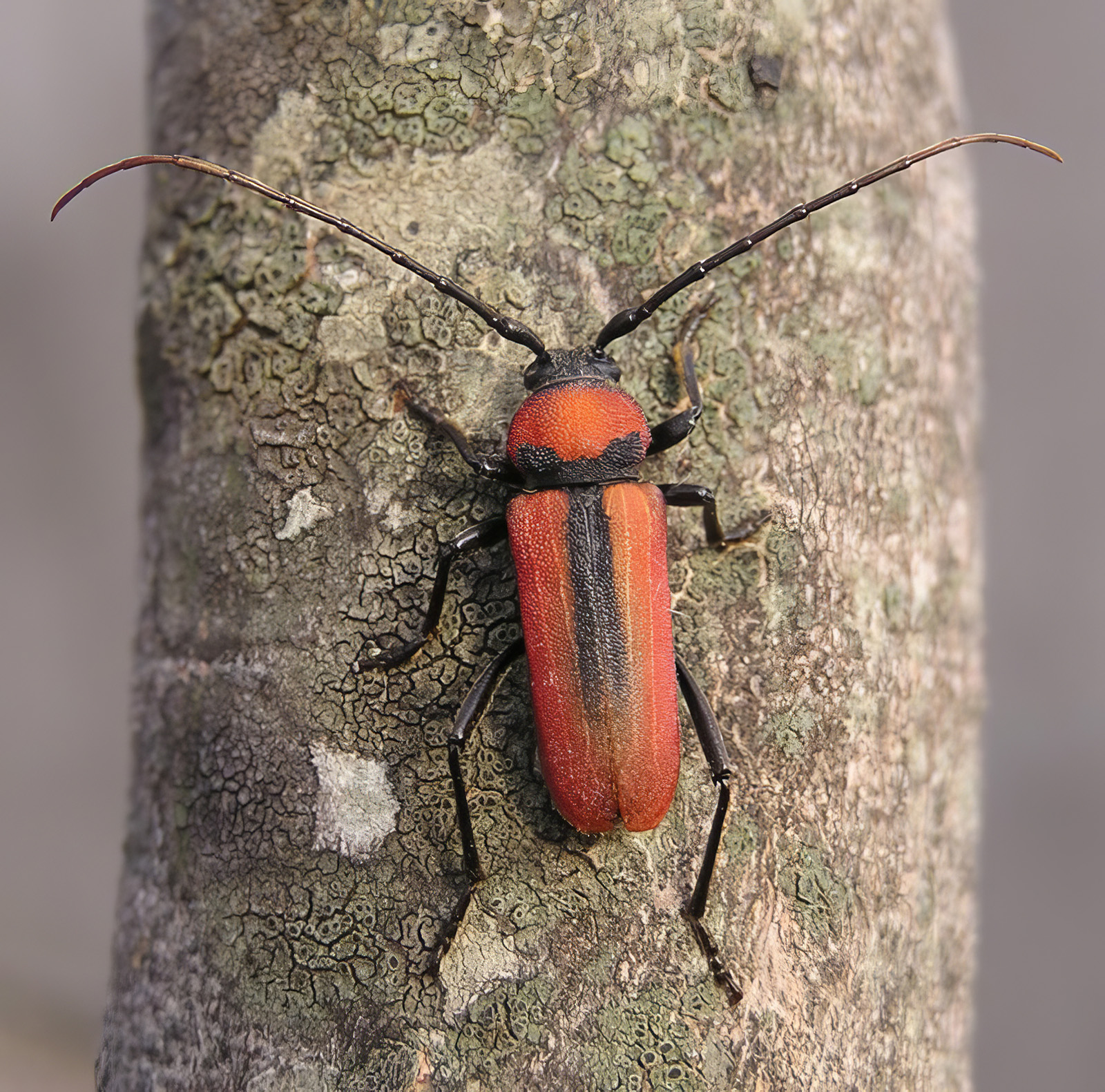 [Photo © M.Rejzek]
---
Females of this species oviposit into living branches of the host. Young larval instars girdle the pit of the living branch leaving the phloem and bark intact. As a result the transport of nutrients back from the leaves is interrupted and the nutrients are preserved. The larvae continue feeding on pit of a lateral branch of a smaller diameter and later in the main branch they return to the region of the girdle. Later larval instars finish the girdle so that the branch is completely cut off. The larvae remain in the cut off portion that eventually falls to the ground. In the second year the larvae construct a pupal cell in the pit, pupate and adults hatch during June and early July.

| | |
| --- | --- |
| Body length: | 10 - 15 mm |
| Life cycle: | 2 years |
| Adults in: | June - July |
| Host plant: | Acer creticus |
| Distribution: | an endemic species to Crete |


The depicted beetle was reared from a larva collected in Omalos (Greece, W Crete, Lefka Ori Mts., Omalos 36 km SW Hania, 3521N 2354E, 1020 m, 3.VII.2003).

Collected by M.Rejzek

---

Sláma M.E.F.:
Neue Arten von Cerambyciden aus Kreta (Coleoptera).
Reichenbachia, Dresden 23 (5): 17-22, 1985.
---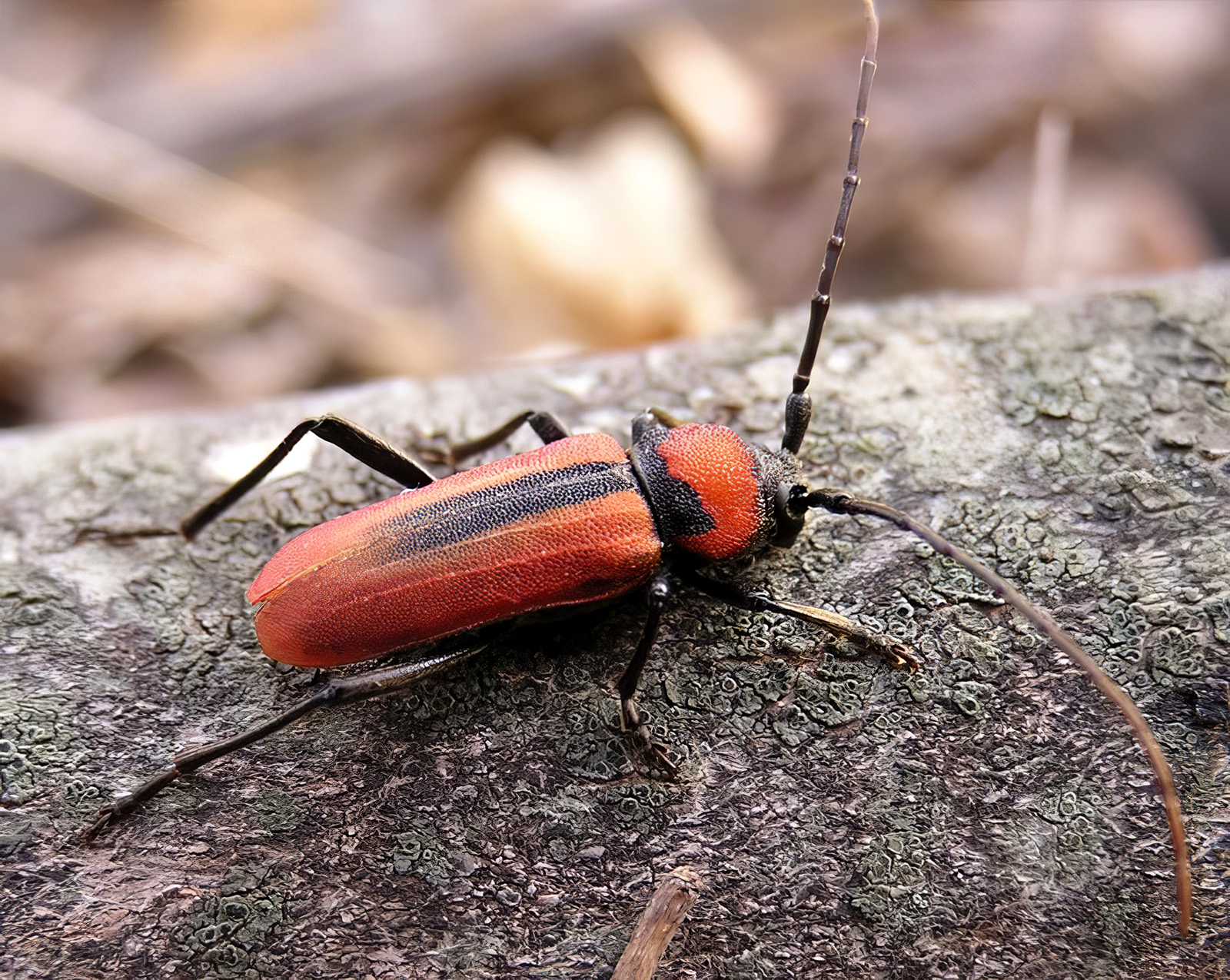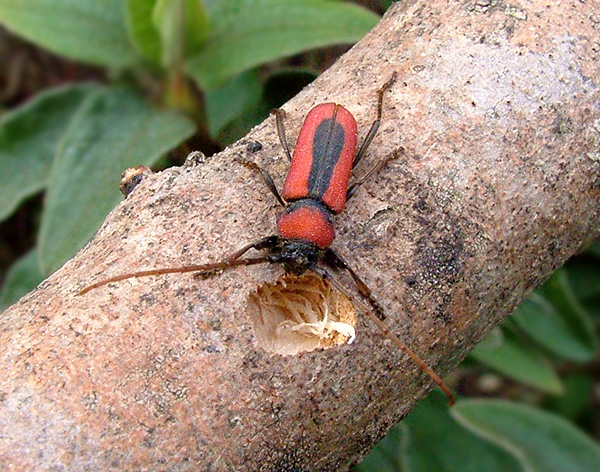 [Photo © M.Rejzek]
---
Subfamilia: Cerambycinae Latreille, 1802
Tribus: Trachyderini Dupont, 1836
Genus: Purpuricenus Dejean, 1821
Species: Purpuricenus schurmanni Sláma, 1985