Clytus kabateki Sama, 1997
biology
---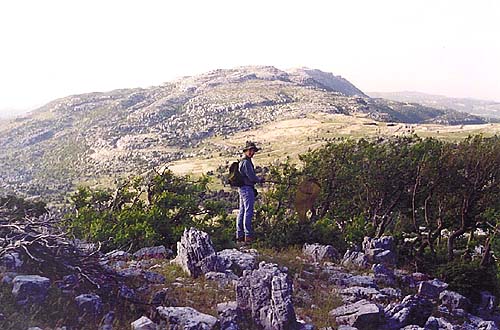 [Photo © M.Rejzek]
Abal an Nusayrtah mountains - the type locality of Clytus kabateki Sama, 1997.
---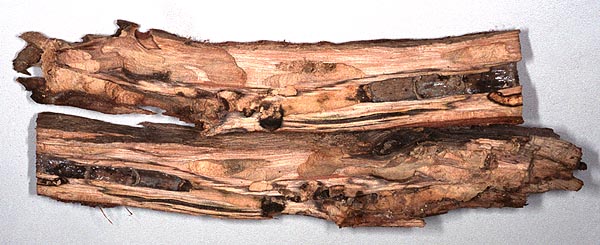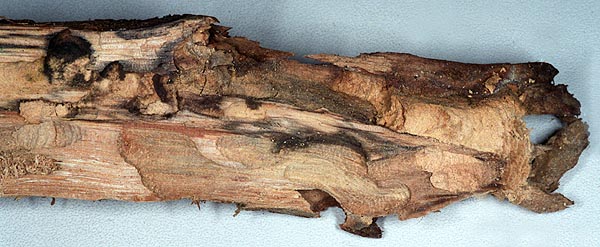 ---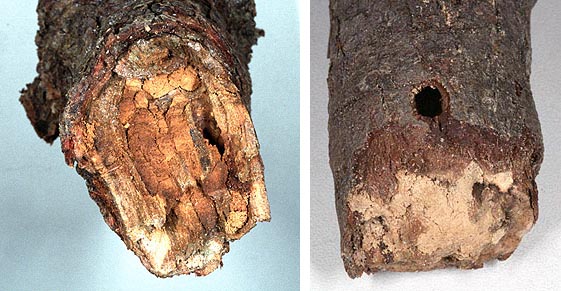 ---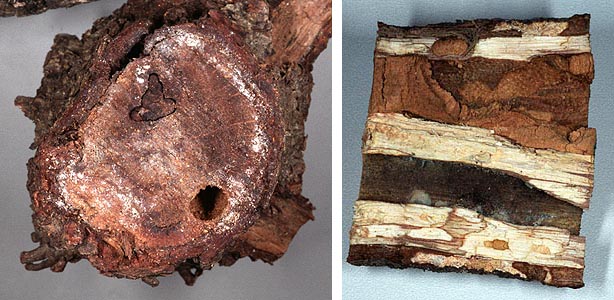 [Photo © M.Hoskovec]
In these pictures the larval substrate of Clytus kabateki is depicted. Young instar larvae feed in dead red-brown and relatively moisture rich wood in close contact with living tissue, such as the bases of dead branches surrounded by living callus. Later-instar larvae penetrate into the dry part of the dead branch more distal to the living tissue where they also pupate. This substrate differs visibly from the moist wood of the branch base and it comprises a petrified wood (barkless extremely compact and tenacious wood of white colour, poor in moisture content and fungal infestation). The combination of a moisture rich base and a petrified rest of a branch is only created under extremely hot climatic conditions and represents a very typical niche for a number of Cerambycidae species distributed in Asia Minor and Near East. These species are for example Chlorophorus dinae Rapuzzi et Sama, 1999, Clytus kumalariensis Johanides, 2001, and Pseudosphegesthes longitarsus Holzschuh, 1974.